When protests began following the shooting of Jacob Blake by a Kenosha Police officer, local, state, and federal law enforcement responded in ways that dangerously escalated tensions. Kenosha law enforcement was aware of the online threats that armed civilians and militia groups posed to protesters exercising their First Amendment rights. Despite the obvious safety threats, law enforcement embraced the incendiary presence of armed civilians and militia groups.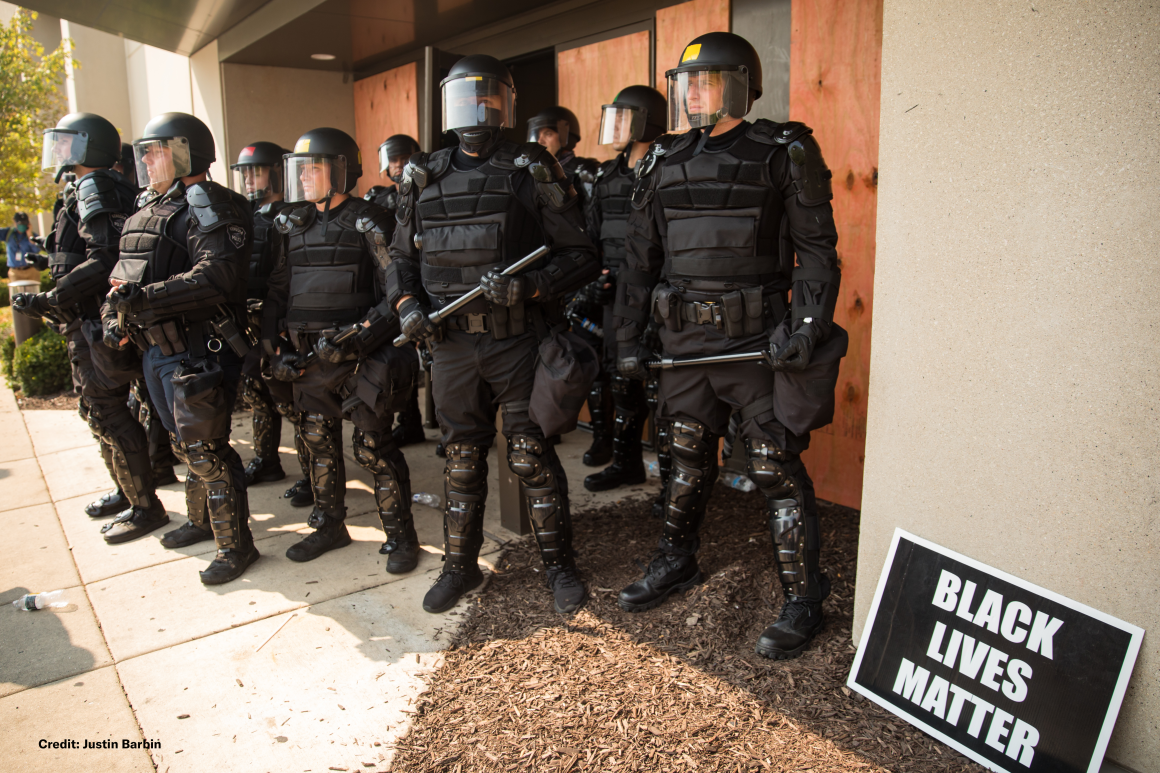 An ACLU investigative team reviewed 40 public record requests to local, state and federal law enforcement agencies, reviewed 800 records and 50 hours of video footage, and conducted over 40 in-depth interviews with community members to assemble an account of what happened during the 2020 Kenosha protests so we can prevent the senseless tragedies that led to the loss of life of two protestors and put countless other protestors in danger.
---
Know Your Rights Resources
Before heading out to protests, it's necessary to make sure that you're prepared and know your rights in the face of any police encounters that may occur. Here's our gallery of resources:

Know Your Rights While Protesting For Justice
How to Protect Your Privacy At a Protest
Tear Gas at Protests Should Not Be Used
Know Your Rights Protest Training
---
Trainings: How to File a Public Record Request
Public Record Request: Learn how public record requests work and how you can file a request for information.
Geofencing Training: Learn what geofencing is and how you can protect yourself and your information at a protest. 
Surveillance During Protests: Learn about what types of surveillance is done by law enforcement during protests. 
---
When protests arise, police should facilitate the First Amendment right to expression by implementing the following reforms:
End the use of excessive and militarized force at protests. The use of excessive and militarized force against protesters, journalists, and medics violates the First Amendment—and such use against anyone violates the Fourth Amendment.
End unlawful surveillance at protests. Law enforcement cannot use unlawful, discriminatory surveillance to violate protestors' constitutional rights to privacy and freedom from unreasonable search and seizure.
End the disparate treatment and facilitation of armed civilians or militia groups attempting to silence protests. Disparate approaches to protesters challenging police brutality and armed civilians or militia groups threatening them dangerously escalate tensions and violate protestors' rights.
Understand How Police Violence Undermines Engagement with Community Organizations and Leaders, and Efforts at De-escalation and Communication During Protests. Police violence before, during, or after de-escalation communications negates the effectiveness of these measures.