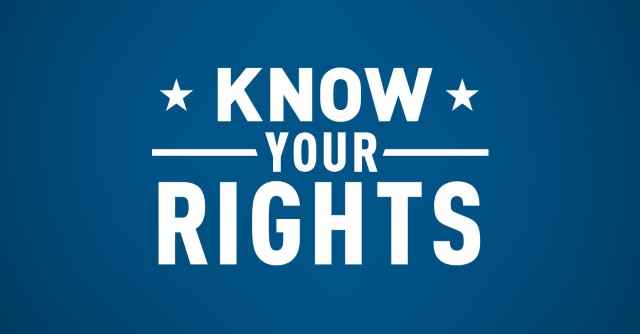 Navigating Municipal Courts
Documents
Milwaukee Know Your Rights Card
A guide for Milwaukee-area residents to help educate them about their rights in law enforcement encounters.
Bullying Resource Guide
The ACLU of Wisconsin's resource guide for students and their families, "It's Bigger than Bullying."
Madison Know Your Rights Card
Student Know Your Rights Card
Do you know what your rights are when you are in school?  Check this out!
Unlock the Vote Wisconsin report
Wisconsin law bars individuals with felony convictions from voting while incarcerated or while on probation, parole or extended supervision.  This stops an estimated 62,000 citizens with felony 
ACLU Body Worn Camera Position Paper
Youth Social Justice Forum 2017 Workbook