FOR IMMEDIATE RELEASE: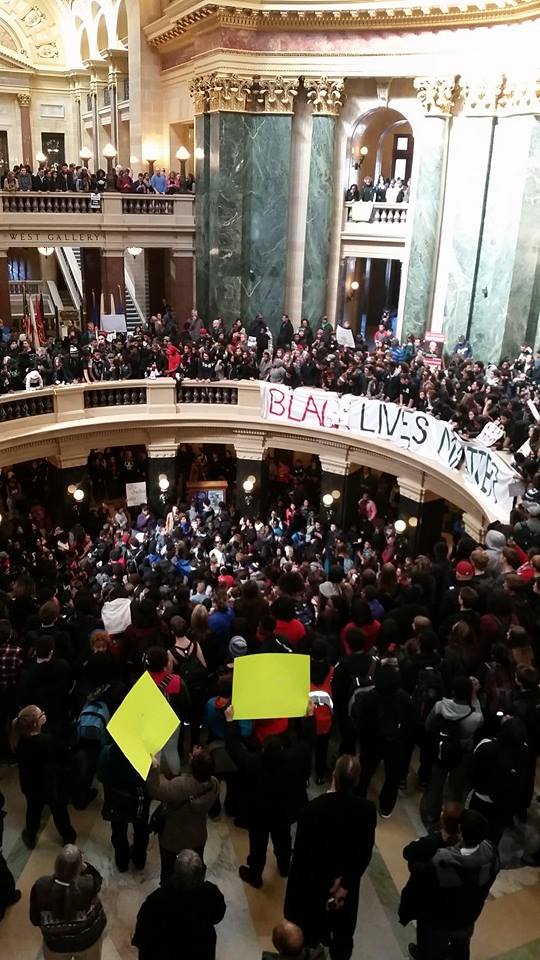 March 9, 2015
 
Statement from Chris Ahmuty, ACLU of Wisconsin Executive Director:
On March 6, 2015, a Madison police officer shot and killed Tony Robinson, an unarmed African-American man.  As further details of the shooting become known, the Madison Police Department and the city it serves will hopefully learn how to reduce officer-involved deaths. 
Mr. Robinson is the third individual to be killed by a Madison police officer in the last ten months.  Madison has a problem that cannot be ignored.  Whatever this problem's causes may be, the Madison Police Department needs to take all steps possible to reduce the likelihood of excessive use of force incidents and other types of misconduct, including biased policing.
The ACLU of Wisconsin has supplied neutral, trained legal observers to protect the rights of demonstrators protesting Mr. Robinson's killing.  It will continue to offer advice on the rights of protesters as well as on the rights of residents in encounters with law enforcement http://bit.ly/aclukyrmadison . 
Local ACLU members and volunteer attorneys look forward to participating in the community's search for solutions along with the Madison Police Department.  The ACLU's experience in police community relations has developed over many years and across our nation.
The ACLU of Wisconsin is a non-profit, non-partisan, private organization whose 7,000 members support its efforts to defend the civil rights and liberties of all Wisconsin residents. For more on the ACLU of Wisconsin, visit our website, like us on Facebook or follow us on Twitter at @ACLUofWisconsin and @ACLUMadison.