The following statement can be attributed to Laurence Dupuis, ACLU of Wisconsin Legal Director: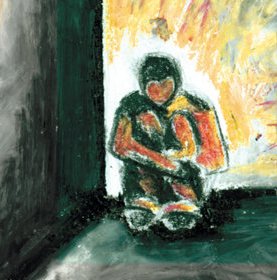 "The ACLU of Wisconsin is concerned about the recent media reports of guards administering medications to the children being held at Lincoln Hills and Copper Lake.  Prisoners are entitled under the constitution to a basic standard of medical care.  In 2009, Federal Judge Rudolph Randa found that using guards to distribute medications likely violated the rights of prisoners at Taycheedah Correctional Institution and ordered that trained medical staff distribute medications.  There is no reason that children, who are less likely to notice errors than adults, should be subjected to a lower standard of care.  Using nurses to distribute medications could prevent the sorts of errors currently being reported at Copper Lake and Lincoln Hills."
The ACLU of Wisconsin has litigated conditions of confinement in prisons and jails in Wisconsin, including an ongoing class action involving the Milwaukee County Jail. 
The referenced decision can be found below.
The ACLU of Wisconsin is a non-profit, non-partisan, private organization whose 7,000 members support its efforts to defend the civil rights and liberties of all Wisconsin residents. For more on the ACLU of Wisconsin, visit our website, like us on Facebook or follow us on Twitter at @ACLUofWisconsin and @ACLUMadison.