FOR IMMEDIATE RELEASE: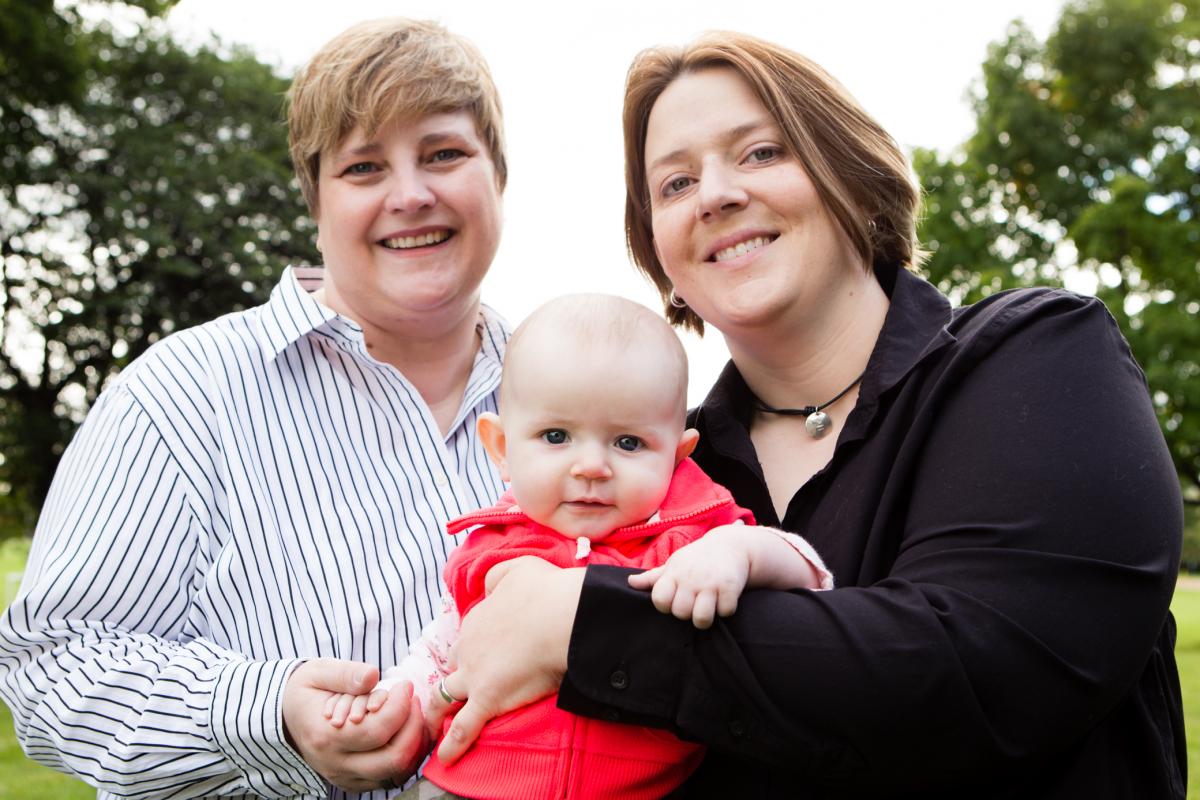 August 24, 2015
 
Milwaukee – In another step toward full equality for same-sex married couples, the State of Wisconsin Vital Records office has issued a corrected birth certificate that lists both Kami Young and Karina Willes as parents to their daughter, Olivia, who was born shortly after the ACLU of Wisconsin and the ACLU LGBT Project filed Wolf v. Walker, the case that brought marriage equality to Wisconsin. Kami and Karina, whose Minnesota marriage Wisconsin had refused to recognize, were among the plaintiff couples in Wolf.  When Olivia was born, the state issued a birth certificate that listed only Kami as a parent even though she and Karina made it clear that they were married and raising the child together.
Kami Young said, "Our daughter has two parents who love and adore her.  We are a team when it comes to the care of our child.  One of the main reasons we decided to be plaintiffs in the marriage lawsuit was to better protect our relationship with Olivia through official recognition that Karina and I are both her parents.  The birth certificate we received today listing both of our names as Olivia's parents finally provides that recognition."
Karina Willes, who received the corrected birth certificate today, added, "I am so relieved to have an official document that reflects the truth that I am Olivia's parent.  Now I have proof of our relationship, so I can more easily put Olivia on my health insurance, consent to medical treatment for her, register her for school and do all the other things a parent can do.  And if something were to happen to me, I know Olivia has evidence of our relationship to use to receive my Social Security survivor's benefits."
Quarles & Brady attorneys Louis Klapp and Kristin Noel, along with lawyers from the ACLU, represented Kami and Karina in their efforts to secure an accurate birth certificate.  Attorney Klapp expressed satisfaction with the result: "Although it took longer than it should have, we are gratified the State has finally recognized that equality means equality.  The children of same-sex married couples need and deserve the same protections that children of different-sex married couples have. This is a big step in the right direction."
Even with a birth certificate documenting parenthood, however, the ACLU strongly recommends that same-sex couples consider adoption or other legal steps to ensure that both parents' relationship with the child is fully protected.  See our Questions & Answers at http://aclu-wi.org/story/marriage-and-parenting-same-sex-couples-wisconsin.
The ACLU of Wisconsin is a non-profit, non-partisan, private organization whose 7,000 members support its efforts to defend the civil rights and liberties of all Wisconsin residents. For more on the ACLU of Wisconsin, visit our website, like us on Facebook or follow us on Twitter at @ACLUofWisconsin and @ACLUMadison.