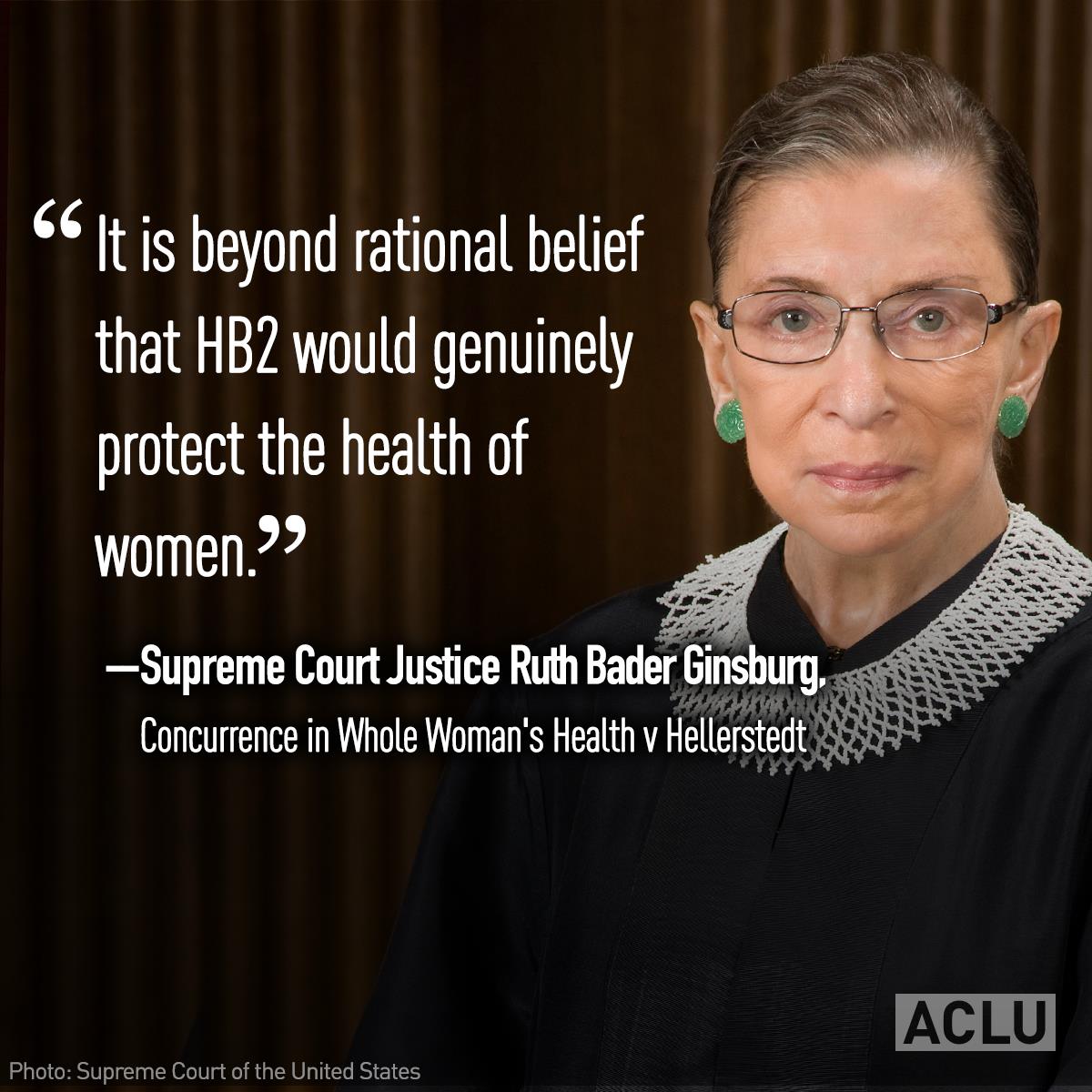 Today, the Court decided not to hear the State of Wisconsin's appeal in Planned Parenthood v. Schimel, leaving in place lower court rulings striking down Wisconsin's requirement that doctors who perform abortions – but not doctors who perform similar outpatient procedures – have admitting privileges at local hospitals. After yesterday's Supreme Court decision in Whole Woman's Health v. Hellerstedt this decision affecting Wisconsin was anticipated.
The Court's decision in Whole Woman's Health recognized that admitting privileges requirements and similar laws are shams that do nothing to protect a woman's health, but instead impose unnecessary, and often insurmountable, barriers in the path of a woman seeking an abortion.
"The Supreme Court reaffirmed that the Constitution protects not just the theoretical right to abortion, but the right of a woman to actually get one without unwarranted interference from politicians. Today's decision should send a loud signal to anti-abortion politicians that they can no longer hide behind sham rationales to shut down clinics and prevent a woman who has decided to end a pregnancy from getting the care she needs," said Larry Dupuis, Legal Director of the ACLU of Wisconsin.
"We are elated that we can continue to provide safe, quality abortion care to the women of Wisconsin," said Wendie Ashlock, the Director of Affiliated Medical, the ACLU's client in this case. 
However, there is still much work to be done. We know that there are politicians in Wisconsin who won't stop trying to impose unnecessary obstacles to prevent a woman who has decided to have an abortion from actually getting one. The vast majority of Americans support a woman's ability to get an abortion if she needs one. We all have to work together to ensure that politicians hear our voices and repeal these restrictions and move forward with policies that support women and families.
The ACLU of Wisconsin is a non-profit, non-partisan, private organization whose 7,000 members support its efforts to defend the civil rights and liberties of all Wisconsin residents. For more on the ACLU of Wisconsin, visit our website, like us on Facebook or follow us on Twitter at @ACLUofWisconsin and @ACLUMadison.