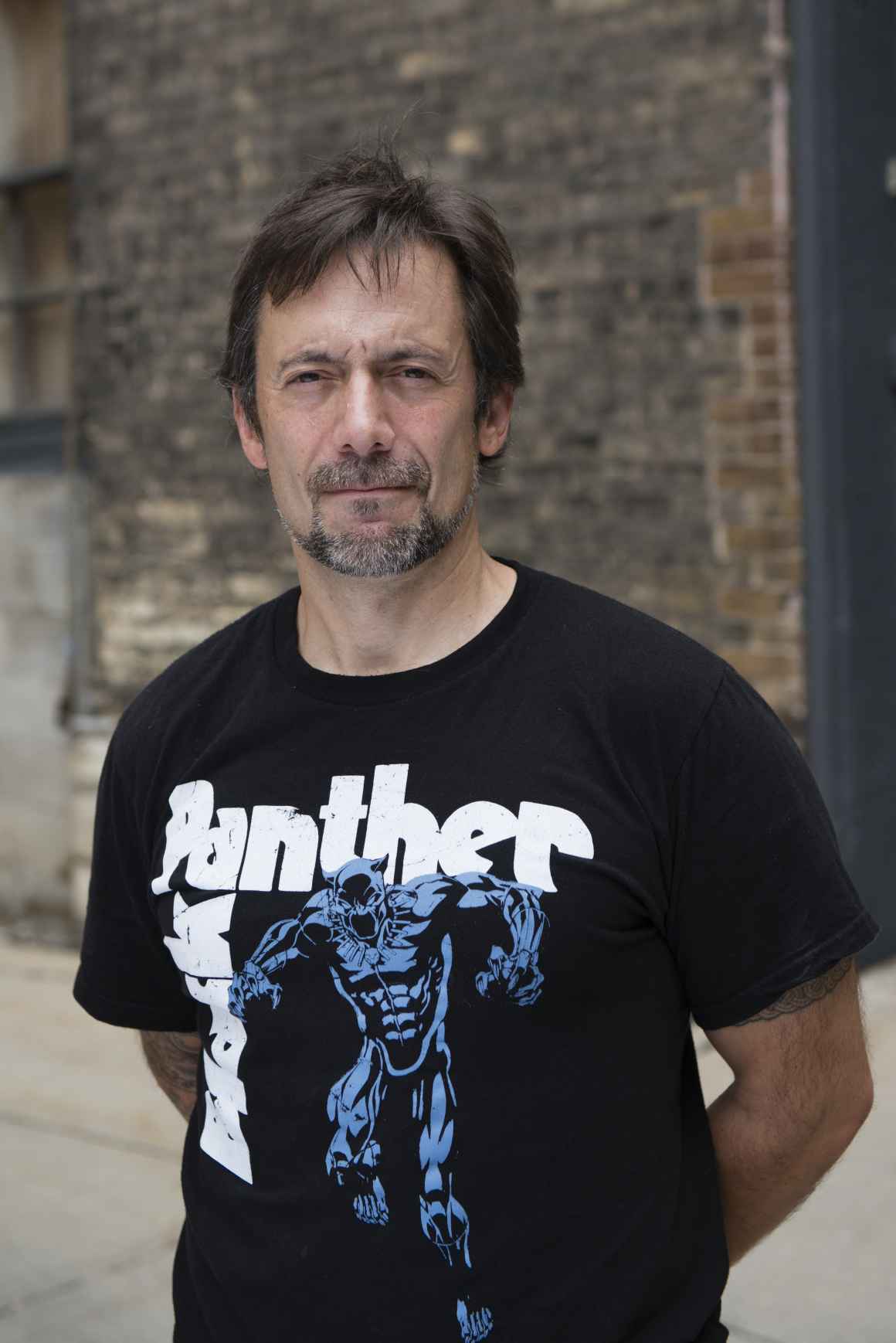 by
Emilio De Torre
,
Director of Community Engagement
, ACLU of Wisconsin
On August 6th, over 85 people gathered at the ACLU of Wisconsin's Chippewa Valley Chapter event on Investing in Wisconsin's Future Through Criminal Justice Reform.  Taking place during their annual Beer and Bill of Rights event.  This year's get together was graciously hosted at the new Brewery Projekt, a quick bike ride from the Oxbow Hotel in downtown Eau Claire.
The event culminated in a presentation by ACLU of Wisconsin's Director of Community Engagement, Emilio De Torre and David Carlson, an Iraq war veteran who in addition to doing two tours of duty, is a personal trainer at Momentum Fitness, recent UW Eau Claire graduate, newlywed and a proud papa of a ten-month-old boy.
We addressed the problems with Wisconsin's Community Corrections program's use of technical, or rules only violations, to reincarcerate over 3,000 people per year, even though they've committed no new crimes.  This huge cost to taxpayers greatly disrupts families, businesses and the personal and scholastic pursuits of too many men and women in our communities.  Knowing that the overly broad and complex rules of supervision could send anyone back to prison-based purely on a pending investigation or allegation, and that you would relive the years you spent outside back in prison regardless of your accomplishments is a constant specter looming over the heads of Wisconsinites reentering our communities and trying to rebuild their lives after incarceration.
The audience which included students, law enforcement, business leaders, Department of Corrections employees and other residents of the Chippewa Valley was very receptive and stayed for a couple of hours discussing potential improvements for Wisconsin's criminal justice system.  It was moving to see such a diverse crowd of people – Republican, Democrat, Libertarian, and others gathered together by a common love of cheese, beer, and a more equitable society.
Follow the link below if you're interested in participating in the other four upcoming events in Racine, Mequon, Brookfield or Oshkosh.
https://www.aclu-wi.org/en/events/investing-wisconsins-future-through-criminal-justice-reform
The ACLU of Wisconsin is a non-profit, non-partisan, private organization whose 13,000 members support its efforts to defend the civil rights and liberties of all Wisconsin residents. For more on the ACLU of Wisconsin, visit our  About Us page of this website, like us on Facebook or follow us on Twitter and Instagram.