Banned Books - Milwaukee
Woodland Pattern Book Center, 720 East Locust Street, Milwaukee, WI 53212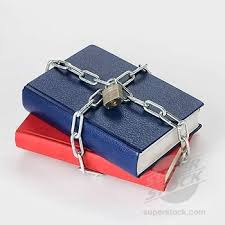 On Wednesday, September 25, join the ACLU of Wisconsin, Woodland Pattern Book Center, STITCH Milwaukee, and Bronzeville Arts Ensemble for this free event celebrating our rights and the freedom to read!

Snacks and drinks - 6 p.m.
Banned Book Reading - 7 to 8:30 p.m.

Prizes will be awarded for the most creative banned-book-themed costumes! (Prizes donated by Too Much Metal Showroom, ACLU of Wisconsin, Woodland Pattern Book Center, and other anonymous donors.)

Join us for the after-party at the Riverwest Public House, 815 E. Locust Street, Milwaukee. They're concocting something obscene for us in honor of Banned Book Week!

About Banned Books Week:
Launched in 1982, national Banned Books Week is an annual event that celebrates the freedom to read and calls attention to the wealth of creative expression that is stifled when books are banned from library shelves.
The ACLU has always vigilantly defended the First Amendment and the right to free speech. We believe in an educated citizenry and a society where ideas are openly disseminated, discussed, and debated. And throughout our history, we have worked to protect the right to access information, and the right to make up your own mind.
Join Facebook Event